fuah this one damn advanced… cos this just happened like last last weekend.
We went to Simonso's open office.
I only took photos when the lion dance took place.

The lions roamed around the area giving out mandarin oranges to people.

I managed to catch the action! woot! but too bright lol

The lions then lied on the ground to peel the skin off the oranges.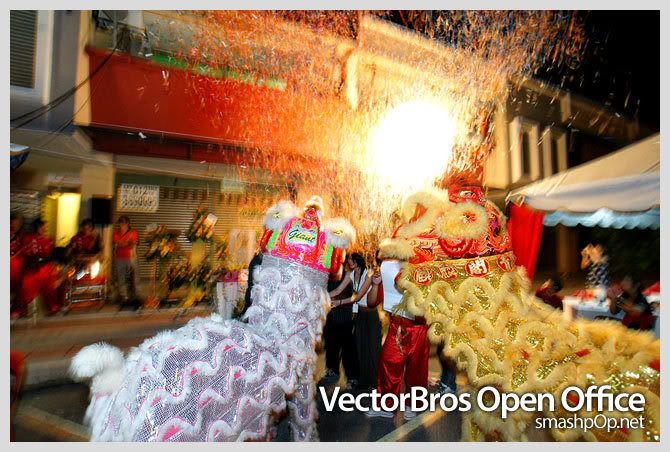 Confettis time! ahha it was so unexpected that i didnt have the time to prepare myself.

Congratulations to Simon, Mat and the rest of the members of CRUZ and Vector Bros.

Before we left , we took a photo with them. (L-R: Rames, Hiew, Mat, Simonso, pOp)