There is a new Italian restaurant opened in Cheras.. about 3-5 minutes walk away from Leisure Mall.. the shop lot used to be new zealand cake house..
since its new… we HAVE to try it out kan? lol
so one fine day.. one fine friday to be exact.. we went there for lunch.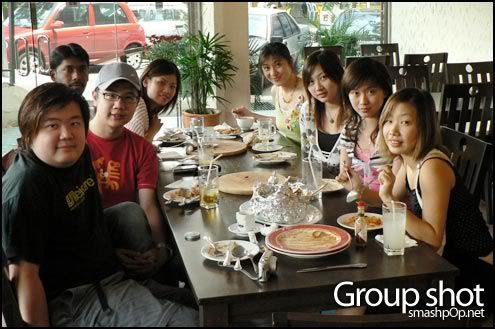 (L-R)Kim, ME!!!, Lames, Shirley, Castell, Ivy, Cherrie and Naomi)
Some of the stuff we had…

Caesar salad should taste the same everywhere.. cos its easy to do..
but NO! … THIS ONE IS SUPER NICE!! ahaha everything on the plate was gone in just a matter of seconds! @[email protected]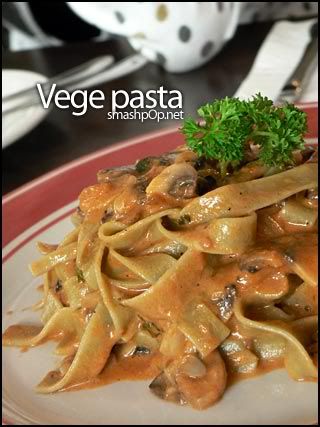 The vege pasta. I can say that this is the best among all the food we ordered that day. Cherrie was like "omg so nice i wan to eat all! and then order one mroe plate!!! ahhh so nice!!"

erm.. forgot the name of this pizza.. but it has pepperoni and seafood.. not bad.. n not that good also

when the waiter served this, I was thinking "is this the legendary 'ji pao kai'(chicken wrapped in paper.. a chinese dish)?"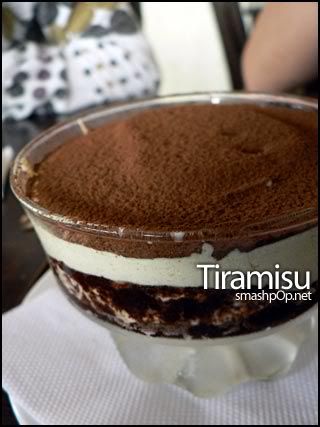 then Naomi asked if we wanna have dessert.. "should we have dessert? should we waste all our effort spent in Fitness First n California Fitness?"
"just order only!.. eat first.. think later.. "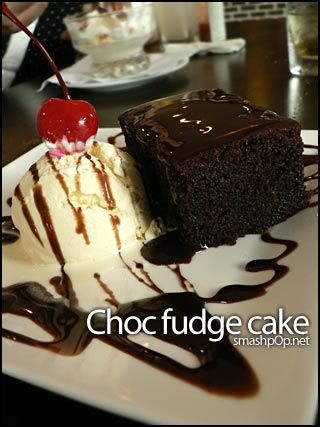 so as a conclusion, we all went to gym after work that day,.. muahuahau… rpm, cardio, body step, yoga… everything..
ahha this place is recommended by me.
I love the food here and I WANNA COME BACK TO EAT !!