2 weeks ago, I went for a photoshoot outing at the zoo with Pinkfrog, Jenhan and Su Ann.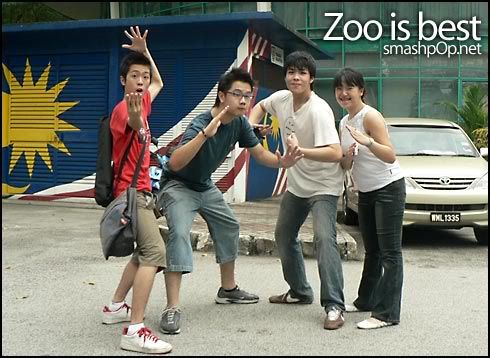 (L-R)Pinkfrog, ME!!!, Jenhan, SuAnn
We reached there at about 10am and went in straight away.. too kanjiong edi.. wanted to see the animals asap.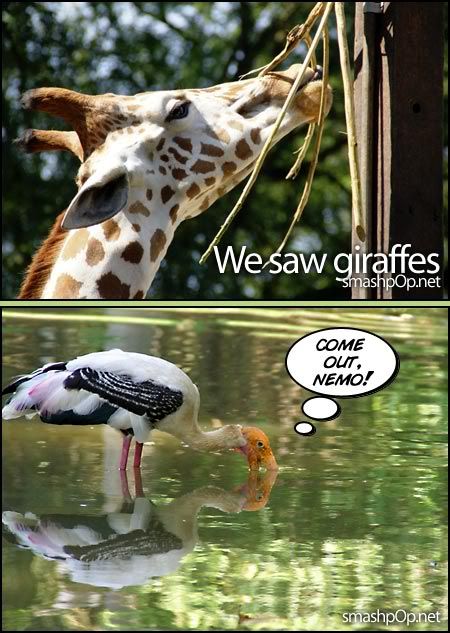 There's one foto i took.. the object in the foto looks like a giraffe dick… im not sure though.. probably not. anyone wanna see?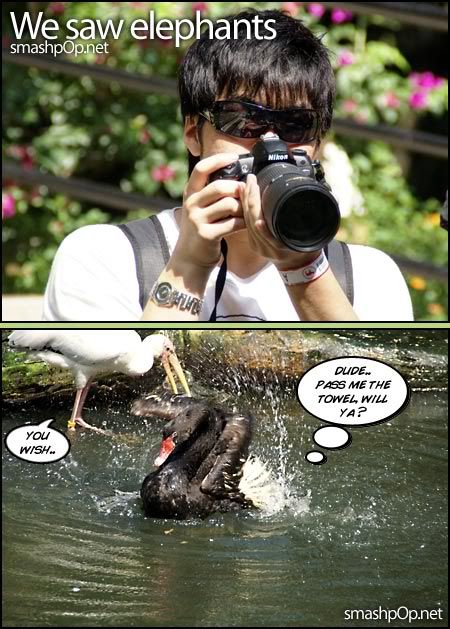 There was one elephant that caught my attention. It's trunk looked exactly like a Nikon 80-200mm lens… hmm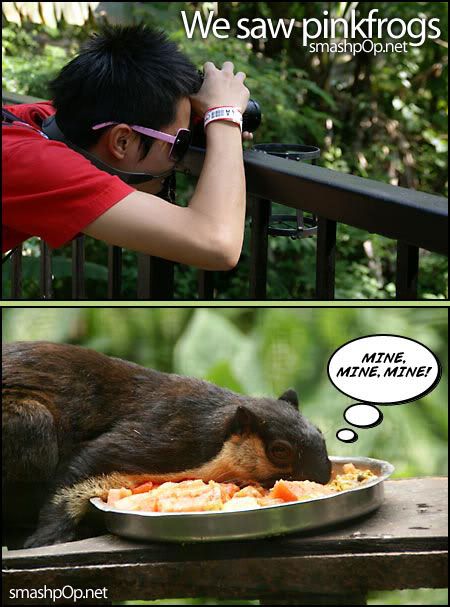 Pinkfrog wears pink sunglasses… OOO KAYYYY.. hmm..
so ok part 2 coming up tomoro.
more pictures of the animals.
more pictures of us too. (doing silly things)
so come back tomorrow.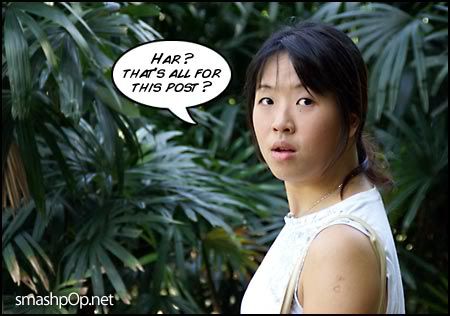 yes su ann… u may go celebrate your mooncake festival now and ocme back tomorrow.