Right before we went for the bloggers gathering, we headed to
lowyat to have a look at the Microsoft Vista launching.

Met up with FoodLover who works for Microsoft Malaysia. She was busy guiding users to her blog. hmm Joan pls do work ok. blog later 😀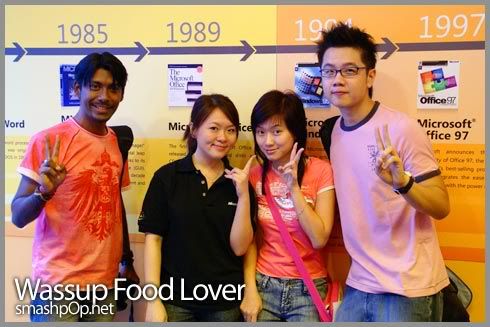 We waited til she was free then we took a photo with her.

Wowee Microsoft history.. woow.. yay.. im so excited. …

Boys n girls, don get pirated copy of Vista ok? or else u wont get this nice box. lol

Aaron ready to show some demo on the vista.

then Jen came and join us.(thanks Justin for taking this photo for us)
Are you Vista compatible?