HEEEEEEEELLLLO EVERYONE!!
Ill be going to Australia for a week.
So i will not be updating this blog til I come back.
You guys can still leave me comments and also leave me messages in the tagboard.(Dont try to say bad things about me ah……. cos I have asked Jenifer to help me monitor my blog and the tagboard.. hahaha)
for those who wanna know/keep track of my location for this whole week, please refer below.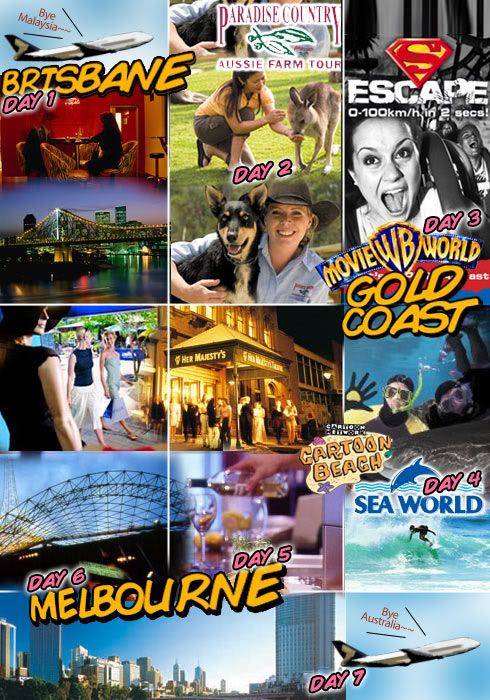 So come back everyday to see where I'll be ok? 😛
If you are bored of looking at the image above, feel free to visit my photo gallery HERE
If you feel like reading articles, knowing more friends, win movie tickets, CDs etc etc, then click HERE
Til then… SEE YOU ALL WHEN IM BACK NEXT MONTH!!!(2.6.2006) <– wah nice number.. faster go buy toto