After the challenge at the beach, we quickly moved on to the park where we had to "enter the enemy base" and each of us must avoid the mines.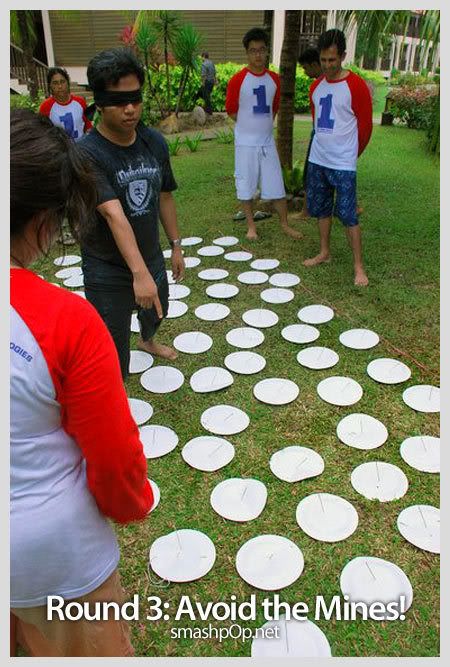 since the mines were buried in the ground, we should not see it, therefore we were asked to blindfold ourselves.
A member will guide the blindfolded one to walk thru the base and try not to step on the plates.
We couldnt finish the task cos it was very hard for all of us to walk blindfolded, balancing ourselves and not to touch any of the plates.
It then started to rain.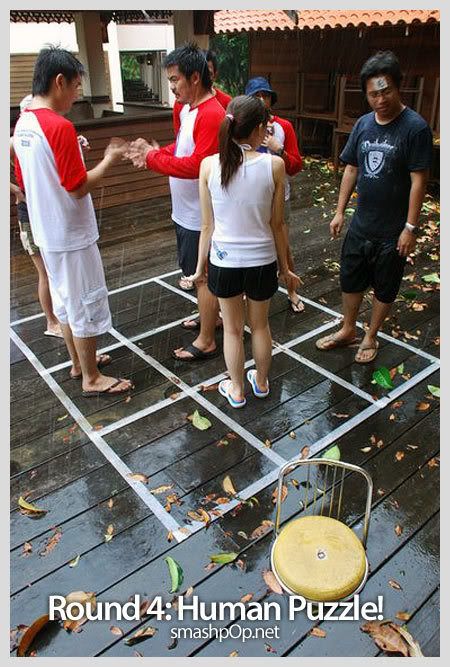 the very last challenge, we have to assume we are 8 pieces of tiles in a puzzle, each with a number. We had to move around either up down left or right in order to arrange ourselves in an ascending order.
It was very hard cos we had to do it in the rain… yikes
everything completed at about 4pm. We went back to our rooms, showered and changed.
We met up again… wanted to go to the beach to play water.. but it was still raining.
We Emo