LAst last saturday I went to 3 events.
First was the Kosmo Xfresh Futsal League 2006 at Sports Unlimited, Ampang.
Then I went to The Curve to meet up with the bloggers(now good friends)..
At night, i went to meet up wit hthe fooxion gang at Stevens, Pandan Indah.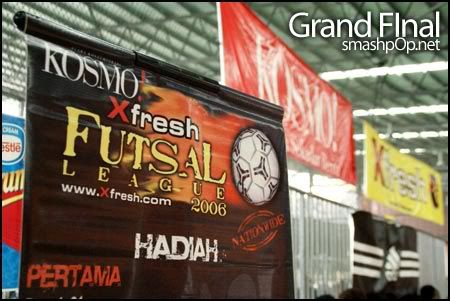 A photo from the first event. 🙂
After attending the futsal tournament, I rushed to The curve and had lunch with the gang at ViVo (omfg the food rox ok! photos of the pasta n baked rice n lamb chops will be up very soon)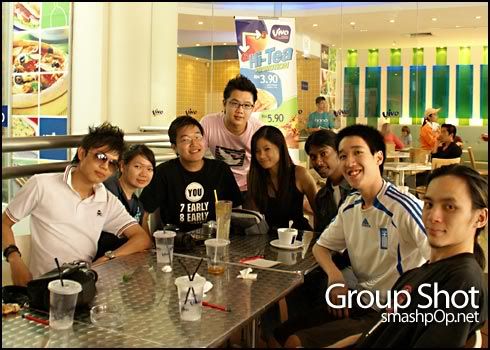 The happy happy group… (L-R)Milk, Jen, Jed, ME in pink, Cheryl, Rames, Slinky and Albert.
After eating, we walked to the bazaar… and then to the centrecourt of the Curve. Totally dono what to do.. cos we didnt plan anything..
So we stood there.. talking n doing stupid things
Some photos from the centercourt.. 😛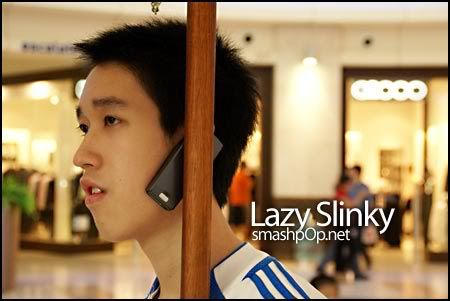 When we were halfway talking, Slinky got a phonecall but he was too lazy to hold the phone.
Then Kelli (who was on her way to 1U.. Videocalled us)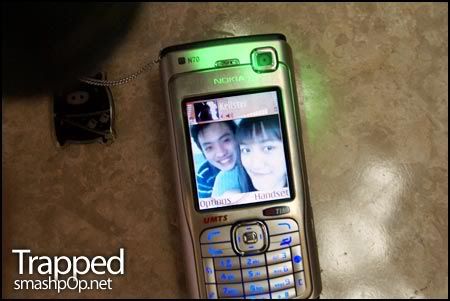 and we saw Calvin behind her! haha Cheryl quickly put the phone down on the floor so everyone can get to look at the 2 of them in the screen.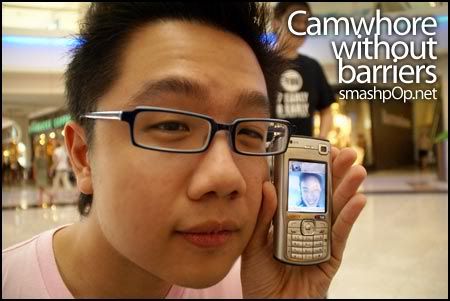 Calvin didn't come doesnt mean we cannot take photos together u know.. 😛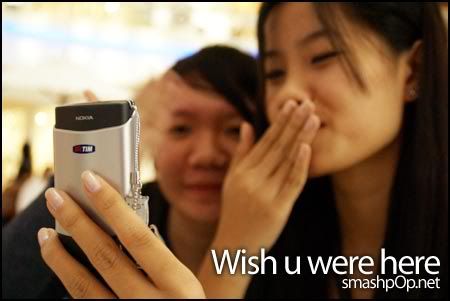 Cheryl and Jen ended the video call with flying kisses for both Kelli and Calvin.
Suddenly we realised Jed dissapeared.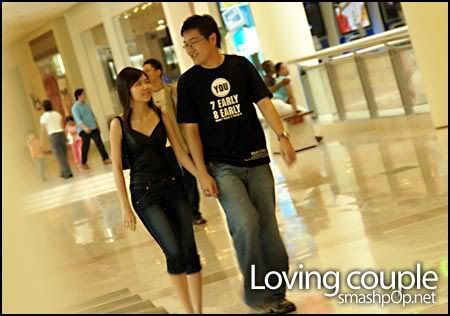 rupa=rupanya he went to meet munyee .. hehe
Part 2 tomorrow!!