Early last month, we went to Muar to attend Brandon and Cherrie's 2nd wedding dinner.
We reached there the night before the big day.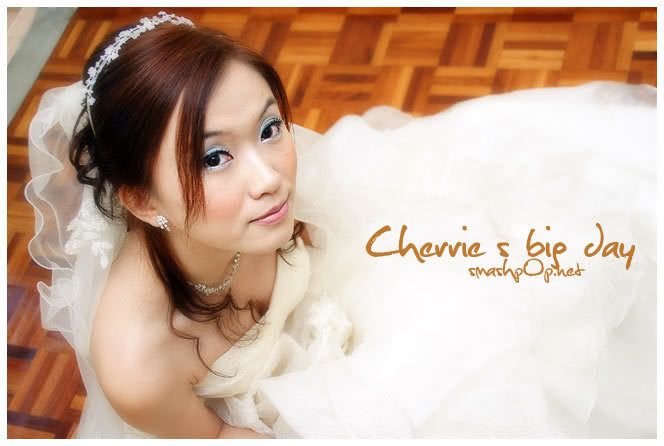 In the morning, everyone was ready for the morning tea session. We camho-ed while waiting for Brandon to arrive.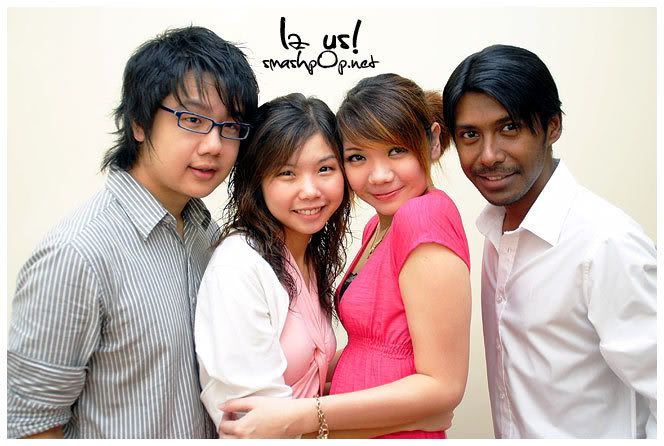 Thats us. haha we came along with Selina in Jen's car.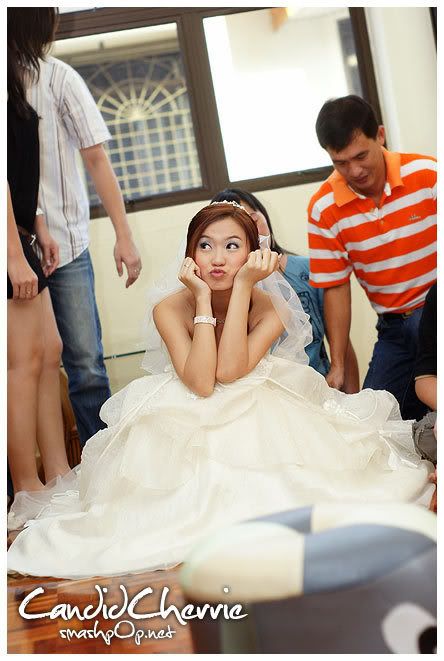 Cherrie also took some photos with her relatives… I love this candid shot of her lol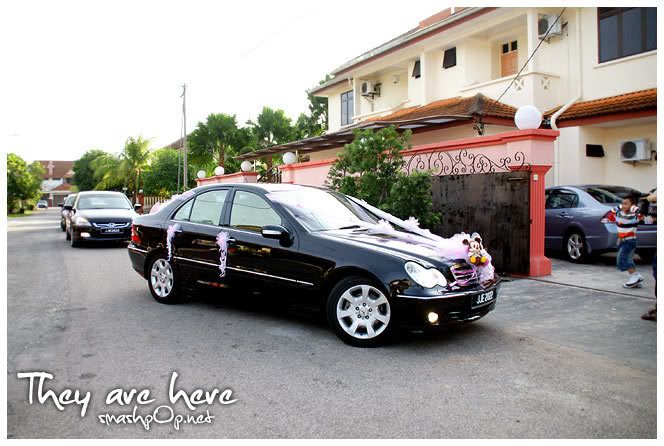 Not long after that, Brandon and his 'brothers' arrived to pick Cherrie up.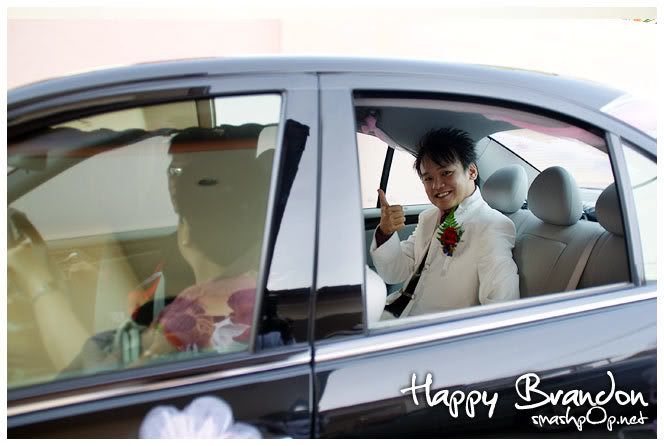 Brandon was happy. haha actually everyone was happy also la 😀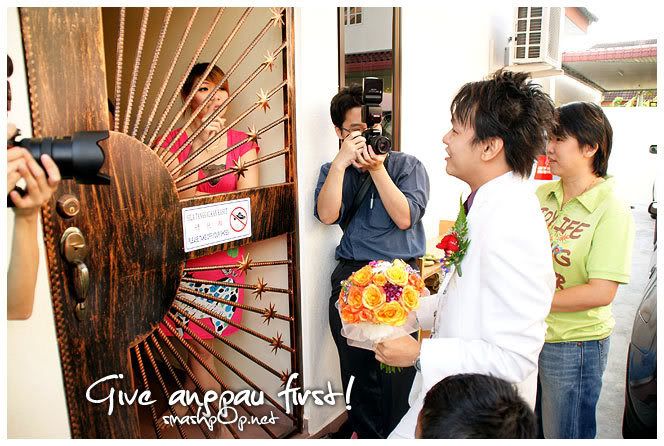 It wasnt that simple cos they had to play some games before they could enter the house. Angpau need to be given to the 'sisters' as entry fee.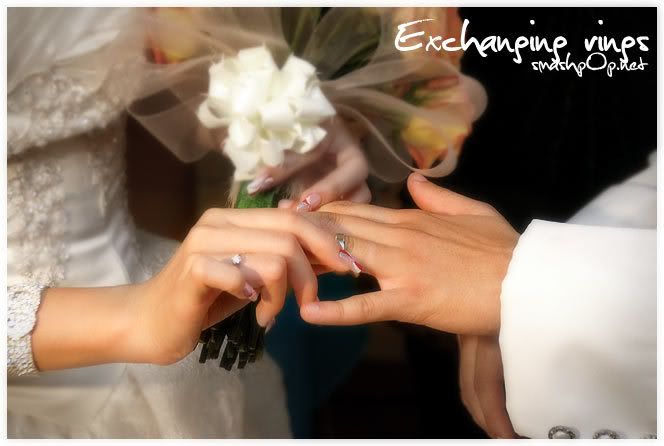 The 'brothers' finally got pass the 'sisters' and Brandon finally got to meet Cherrie who was hiding in her room. They exchanged rings.
More photos next.