ok we have finally reached the last post on the adventure….
so when we returned to 1U.. everyone was still busy uploading the photos including us. ahaa

and at 930pm, everyone finished uploading and the judging took place.
While waiting for the results, we took photos.

everyone was happy and glad cos we have finally ended a 2 days adventure.. ahhaha now everyone is excited to know the result.
and the moment has arrived!
there is only 1 winner. the rest all get cash vouchers.

well my team wasnt the winner but its ok… we still get the N82 ahahahahah

The winner was announced and it was Suanie's team! Woot! congrats!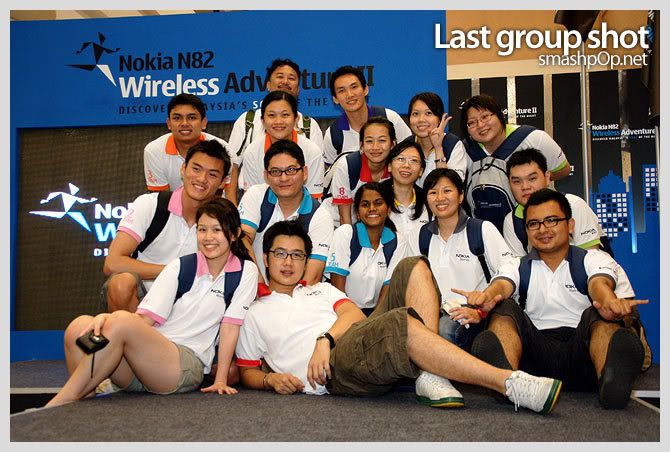 after cheering and all… we took our last group shots… of all the participants…. sad can!!! 🙁
and the organisors even showed us this video!!
even more sad!!!!!! and happy at the same time. mixed feelings.
Watch it!

It was the video of us when we first received our N82s.. on the first day… wooooooo
and guys, that's all from the Nokia N82 adventure.

That's our team. Kelvin the videographer, me, my teammate Szetoo and our marshal, Melvin.
Good experience…. and that's another chapter completed.
What's next? 🙂