So we have 4 cars… 1 helicopter… and what else we could possibly get for ourselves?
A BUS!
and the bus we get is not like any ordinary bus… 😛 This is Xfresh Xplorer.
Took me quite some time to design the body.. made a lot of changes.. and tried many variations.. n finally.. it has come to life!! My precioussssssss
So we heard the bus was supposed to come at 3pm.. so we went to the carpark to wait .. lol.. since most of the crew are here.. might as well snap a group photo.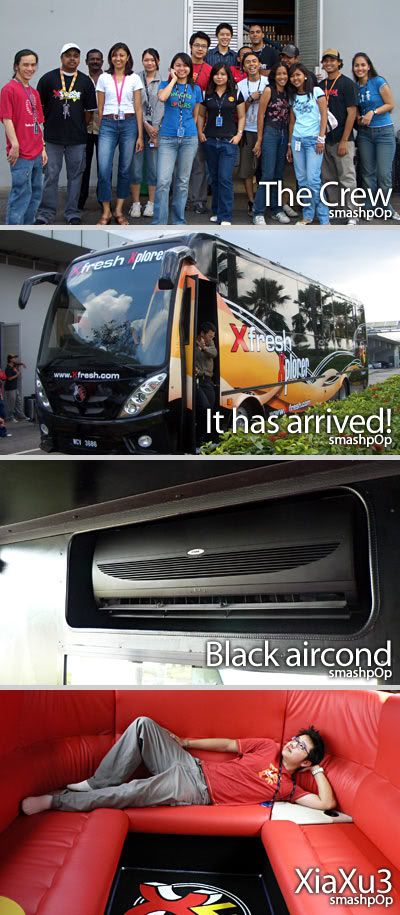 This is a bus that we use to travel around and the local artistes get to perform on the roof of the bus(come back tomorrow for roof top pics)
It also is a chill out place for teens to come n play games n hang out with their favourite celebrities.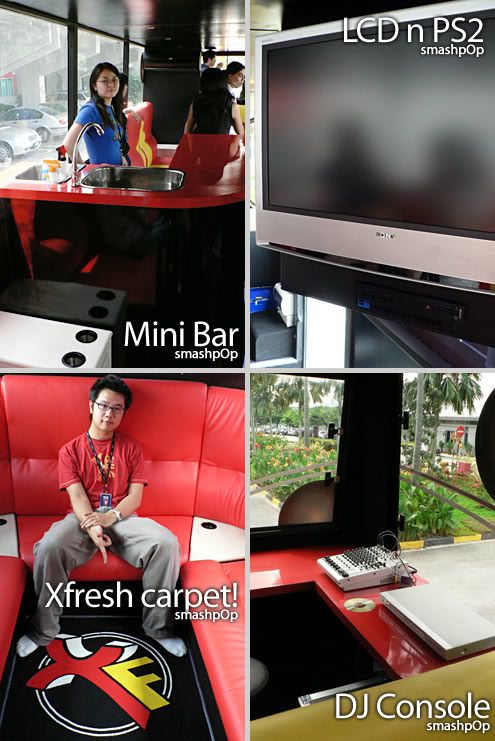 In there we have stuff like cozy leather sofa, mini bar, fridge, lcd tv, ps2 and also dj console. ahh..
More pics tomoro..