Part 2 of the Xplorer pics.

A new smashpOp's trademark jump.. brought to you by the new Xfresh Xplorer.. lol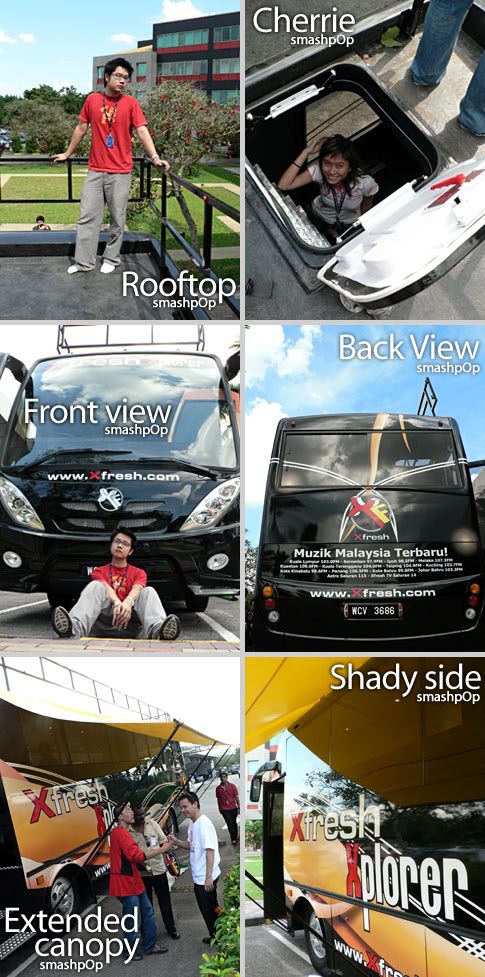 The rooftop is for the artistes to have lil concerts on the bus… and also the diff views of the Xplorer. 🙂

Who wants some super big key chains? lol… they r used to hang on the canopy for branding purposes.
I'm proud to be working in Xfresh. ahh